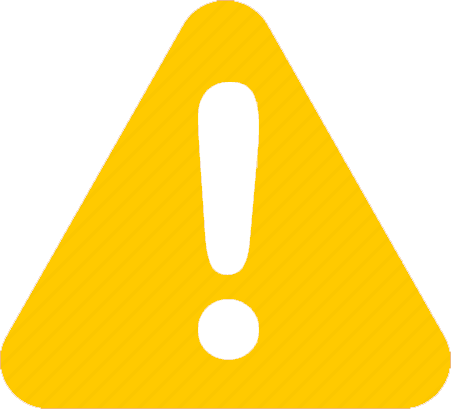 No Ads were found
Please expand your search options
Find some Suggested Results Below
Premium Ad
Premium Ad
مساحه3 فدان ارض سوده تزرع محاصيل قمح وبرسيم وخضروات تصلح لمشروع الصوب الزراعيه والترعه حد من حدود الارض ري بحاري بالاضافه استراحه مفروشه ومزرعه تصلح خيل وغنم ومواشي ونعام تسع من 50 الي 60 راس ماشيه المزرعه متشطبه بالمسلح ...
Tamiya - Fayyum
Premium Ad
Premium Ad
يعلن احد اعضاء الجمعيه عن إتاحة مزرعته و مساحتها تسعة عشر فدان للايجار لمدة عامان. المحافظة:البحيرة الموقع: مركز كوم حمادة / منطقة الانطلاق جنوب التحرير/جمعيه العروبه قريه المجد امام محولات الكهرباء. المساحة 19 فدان(تسعة ...
Badr - Buhayrah
لهواه وعشاق تربيه المواشي مزرعه مساحتها 2200 متر للايجار المزرعه محاطه كلها بسور ارتفاعه 3 متر وبمدخل رئيسي واحد ومن داخل السور يوجد منزل تشطيب لوكس ومخزن للاعلاف وعنبر مواشي مغلق وباقي المساحه فاضيه كما يوجد ميزان ب...
Hadayek El Mohandessin - 6th Of October
a farm for rent...
El Ubour City - Qalyubiyah
poultry farm for rent on an area of 1000 square meters it accommodates more than 10.000 fully equipped chicks monthly required 14.000 the annual payment is 168 thousand. negotiable. address: basin 13. new international road...
Cairo Alexadrea Desert Road - Alexandira
فرصه لراغبي الإنتاج الحيواني يوجد مزرعه مواشي للايجار المزرعه مساحتها 12 قيراط اي 2200 متر المزرعه موجوده في الفيوم / مركز طاميه وسط الأرياف تبعد عن القاهره 50 كيلو متر المزرعه ملفوفه كلها بسور ارتفاعه 3 متر ومن داخل السو...
October Gardens - 6th Of October
a closed livestock shed suitable for fattening or milking. an area of 225 square meters it can accommodate up to 40 heads building tables - drinking basin - 3-phase electricity - a place nearby to store fodder the place has 3...
Baragil - Giza
best area in sakkara.near sakkara country club. consits of 5 barns about 50 boxes . 2 parge play grounds . house of 2 rooms. toilet and kitchen. with private garden . rooms and toilets for workers. vet. clinic total area 4200...
Saqqara - Giza
مزرعه مواشي علي مساحه 2200 متر في قلب المزارع للايجار المزرعه في الفيوم .طاميه بجوار الاراضي الزراعيه المزرعه محاطه كلها بسور ارتفاعه 3 متر يوجد داخل المزرعه بيت متشطب تشطيب محترم ومخزن الاعلاف وعنبر مغطي المزرعه م...
Tamiya - Fayyum
للجادين فقط .ارض طفلة بكر تصلح لزراعة البرسيم والقمح والذرة والاعشاب الطبية والنخيل والبطيخ والمانجو والموالح والعديد من الزراعات . الايجار لعدم التفرغ . متوفر طريق ممهد ومصدر للمياه وبيت صغير به كهربا ومياه ومصدر للري يك...
Bahariya Oasis - Giza
Farm for rent...
Tamiya - Fayyum
ارض زراعية للايجار- 5 فدان - ك63 طريق مصر اسكندرية الارض بكر لم تزرع منذ 5 سنيين تم تقليب الارض متر بالحفار كف واحد - جاهزه على الزراعة الارض وجه على الاسفلت 160 متر طريق جانبى وتبعد عن الصحراوى 3 كيلو يوجد خط المياه رئي...
Cairo Alexandria Desert Road - Giza
للايجار قطعه ارض بموقع متميز على الاسفلت مباشره على المريوطيه الرئيسي مساحه 1059م بها عداد كهرباء وبجانب كافه الخدمات تصلح لكافه الاغراض
...
Maryotaya - Giza
مزرعة 1150متر تصلح مزرعة دجاج او بط أو ارنب أو مواشي المزرعة فضاء بها سور وبها غرفتين
...
El Ayat - Giza
محطه فرز وتعبئه موالح وفواكهه سيزر اسباني في كفر الزيات علي الطريق الزراعي هنجر 21م*105م فيه الخط ساحة انتظار برادات ساحة انتظار عربيات نقل عدد 2 ثلاجة تبريد سريع مكاتب وحمامات وصالة طعام وغرفة حجر زراعى قرب كوبرى الدلجم...
Kafr Al Zayat - Gharbiyah
Post a Property
More Categories of Properties Talkha