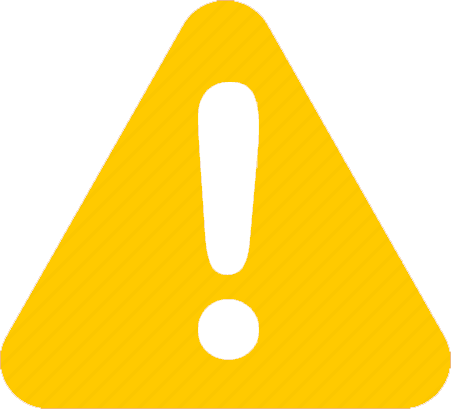 No Ads were found
Please expand your search options
Find some Suggested Results Below
Premium Ad
Premium Ad
registered vacant land for rent of 3.084 sqm in tanta. on alexandria agricultural road. with direct access in both directions. - carrefour and orouba mall are 3 minutes away. tanta mall and clubs are 7 minutes away. - tanta g...
Tanta - Gharbiyah
ارض فضاء 5225 متر طريق محلة منوف علي الاسفلت مباشرة محاطة بسور شائك مطلوب 60000 شهريا
...
Tanta - Gharbiyah
ارض فضاء برخصة علي الزراعي بجوار كوبري المحله
...
Tanta - Gharbiyah
ارض للايجار تصلح كافيه او معرض سيارات سيراميك عربيات نقل كافيه قاعة افراح موقع مميز
...
Tanta - Gharbiyah
ارض بها 5 محلات و دور علوي صغير مقسم لغرف 1225 متر بها محلين إيجار قديم إنتها فتره تاجيراهم البيع للحاله كما هي و قابل للنقاش مني للمالك مباشرتن بي مستخرج ضريبي للعقار الارض خاصه و ليست تابعه لهيءه الاثار البيع فوري
...
700,000,000 EGP
El Gamaleya - Cairo
قطعه ارض فضاء، بأرقى موقع بالسيده زينب للايجار او البيع تصلح لكافه الاغراض الارض مسورة وليها 2 بوابه ممنوع تدخل الوسطاء التعامل مع المالك مباشر
...
El Sayeda Zainab - Cairo
من المالك مباشرة أرض فضاء للايجاراو للبيع أو المشاركه اول الطريق الصحراوي الكيلو 22-23 بحري الطريق خلف مسجد ضيف الله لها واجهه كبيره علي مصرف غرب النوباريه مسجله بالشهر العقاري مساحات كبيره قابله التجزئه تصلح لعمل جميع ال...
Cairo Alexadrea Desert Road - Alexandira
ارض فضاء علي مساحة 2400 م مباني صالحة للمشروعات الخدمية (مستشفي-مدرسة-فود كورت-مول تجاري-مشروع ترفيهي-بنزينة) محاطة بسور
...
Dikirnis - Daqahliyah
فرصة لن تعوض قطعة ارض مسورة اعمدة خرسانية على مساحة 2200 متر مرخصة هانجر بها عداد كهرباء وعداد مياة ولها 2 بوابة كبيرة تسمح بدخول مقطورات النقل تصلح لجميع الاغراض التجارية - قاعة افراح - ستيشن تصوير افراح- جراج اتوبيسات- ...
Sohag City - Sohag
مخزن للإيجار للشركات و التجار به حراسه و مياه و كهرباء و كاميرات مراقبة شارع عريض منطقه مخارن ممكن التجزأه ل 500 م محاط بسور أرضية أسمنيه بوابه حديد كبيره قريب جدا من الطريق الصحراوي الإسكندرية من المالك مباشره بدون وسي...
Amereyah - Alexandira
land 350m for rent in al-haram - ali ibn abi talib - parallel ezz el-din omar - giza - suitable for a car garage or any store or football field - nursery - or similar purposes - ali ibn abi talib st....
Haram - Giza
ارض للبيع او للايجار في الساحل الشمالي قبل العلمين الجديدة المساحه 8000 متر الموقع قبل العلمين الجديدة ب 5 دقايق قبلي الطريق ب 500 متر فقط تصلح ل كافة الاغراض صناعي او مزرعه او مخزن يوجد مياه و كهرباء
...
El Alamein - Matrouh
أرض محاطة بسور وبوابة بها مكاتب إدارية وجميع المرافق كهربه 3 فاز شارع 25 متر بالقرب من نزله مؤسسة الزكاة الدائرى بها رخصة تصالح
...
Marg - Cairo
The land specifications are as follows: Address: Ezbet Abu Alyan Main Street. from Road 16. from Lieutenant General Ibrahim Orabi axis. behind Al Salam City Electricity 3 phase meter Government water high wall It has two larg...
Al Khankah - Qalyubiyah
قطعة أرض مباني في مركز الشهداء محافظة المنوفية، بجوار مجمع مواقف الشهداء، مساحتها 460 متر مربع تطل على شارعين مرصوفين الأول بعرض 27 متر اتجاهين والثاني 12 متر اتجاه واحد، عرض الواجهة الأولى على الشارع الكبير حوالي 13 متر،...
Shuhada - Minufiyah
Post a Property
More Categories of Properties Samannoud